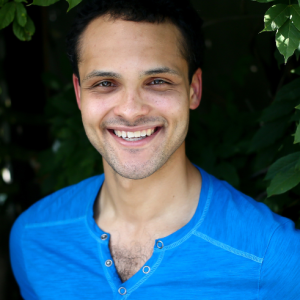 (He/Him)isanActor, Playwright, Improviser, Producer, and Teaching Artist. After graduating from Western Washington University (WWU), he founded Come Up Productions (Come Ups), where he began freelance teaching his original Theatre technique, Improv for Wellness: a wellness & performance tool using Improvisation as groundworks to help people uncover their creativity, cultivate awareness & self-worth, and learn to love everything about their unique identity to authentically arrive in their everyday lives and/or performances.
Price:
$50 per registered student.
Address:
11014 19th Ave SE, Unit #22
Everett, WA 98208 14 students per
Description
Learn to unleash your creativity, cultivate self-worth, and embrace your inner artistry all while learning the tenets of Improv! Led by Teague M. Parker of Come Up Productions, this beginner friendly 2 hour workshop combines established wellness practices, Improvisation, and theatre techniques to help students learn the tools for self-empowerment across mind, body, and spirit both on and off the stage. Whether you're a dancer, singer, actor, painter, or just curious about learning to commit to your impulses, this is the perfect space to learn an accessible approach to Improv that can be applied to all aspects of life. Needing nothing but a pen, notebook, and desire to care deeper about yourself, Improv for Wellness gives us space to love, care for, and invest in our authentic truth. No prior improv or performance experience necessary!
If you have any question, please contact us at: office@applausestudio.org or 425.482.2075 office hours: 2:00-7:00, Monday-Friday
Reviews
What Clients Are Saying
"What a great dance year for Jolie and Jaime. We appreciate the positive, supportive and talented teachers who made it fun and challenging."
"Such an amazing wide range of classes with excellent and engaging instructors!! From drama to acting to guitar!! We LOVE Applause Studio!!"
"Simply put the kids have fun learning and the atmosphere is comfortable and everyone feels like family. You must try this studio. There are also classes for adults."
"Great studio! My daughter loves going to Dance twice a week"
"Amazing! Treat to feel like part of the family in a wonderful community of amazing people."